About Ecolab's Bioquell
In hospitals, pharmaceutical manufacturing plants, labs and cleanrooms, reducing the risk of microbial contamination is vital. You need a reliable way to bio-decontaminate your facilities and equipment. Bioquell solutions empower you to improve product and patient safety, meet regulatory and compliance requirements, and reach maximum operational efficiency.
Effective
Bioquell bio-decontamination equipment uses 35% aqueous hydrogen peroxide to produce hydrogen peroxide vapor, which achieves a 6-log sporicidal kill on exposed, non-porous surfaces. This process kills a wide range of microorganisms including bacteria, viruses, fungi and spores.


Trusted
Bioquell is used in healthcare and life science facilities around the world to bio-decontaminate operating rooms, patient rooms, pharmaceutical manufacturing centers, and more.

Regulatory Compliance
Ecolab supports Bioquell technology with professional validation, maintenance and customer service. Bio-decontamination with Bioquell hydrogen peroxide vapor meets or exceeds regulatory standards around the world, including the European Biocidal Product Regulation (BPR).

The Hydrogen Peroxide Vapor
Bio-decontamination Process
Bioquell uses hydrogen peroxide vapor to bio-decontaminate a space in a few simple steps.
Bio-decontamination for Biopharmaceutical Manufacturing
Hydrogen Peroxide Vapor Systems and Services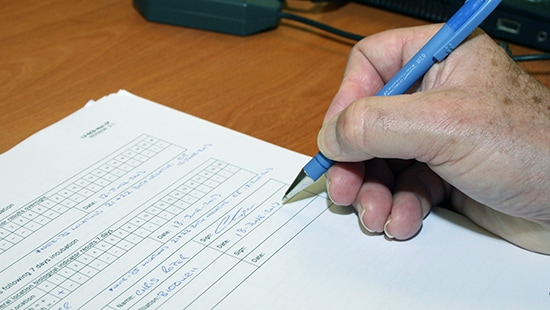 Related Bioquell Bio-decontamination

Equipment

and Services
Learn more about how Ecolab's Bio-decontamination Equipment and Services solutions can help your facility produce safe, compliant products that exceed standards, measurably improve operational efficiency and help achieve sustainability goals.
This is a carousel. Use Next and Previous buttons to navigate, or jump to a slide with the slide dots.
No related Solutions pages were found.
Life Sciences Insights
Learn more about Ecolab's role in the Life Science Industry.
This is a carousel. Use Next and Previous buttons to navigate, or jump to a slide with the slide dots.