Non-P Program an innovative corrosion control solution for cooling systems
Situation
A specialty chemical plant in Mexico with open recirculating systems with high thermal efficiency demand was using a phosphate-based program with excellent results. Mild steel corrosion rates results were < 1mpy (0.65 mpy), without any limitations due to scaling or fouling. The system was operating at 6 cycles of concentration and the customer was satisfied with current program results.
However, a new local regulation, the Particular Discharge Conditions (CPD) specifies a maximum of 1.0 ppm of phosphorous in the outfall. To comply with the new phosphorus regulation in its outfall, the plant decided to implement a non-phosphorus program in their cooling water system.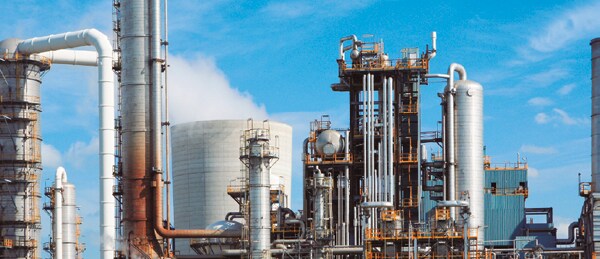 Solution
Nalco Water and the customer agreed to run a field trial using the ultimate Non-P Treatment Technology from Nalco Water.
Results
Nalco Water's Non-P Chemistry allowed this specialty chemical plant to become compliant with new environmental regulations for phosphorus discharge in CPD, supporting local sustainability initiatives aimed to mitigate the impact of industrial discharge on water bodies.
The total returns obtained are estimated to be $63,000/yr which includes water, chemicals, and energy savings. This project had substantial positive impact on the customer's Total Operational Costs (TCO), both preventive and restorative.
This is a carousel. Use Next and Previous buttons to navigate, or jump to a slide with the slide dots.
No related success stories were found.