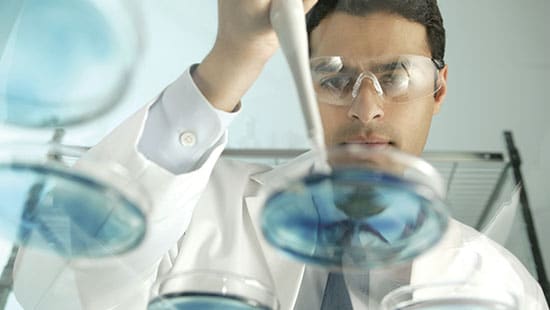 Pest Solutions for Pharmaceutical
Let Ecolab help keep pests out of your facility and off your mind. Ecolab provides tailored programs based on comprehensive core services, with additional services to meet specific needs. When you partner with us, our highly trained Service Specialists with help enhance your image by enabling you to provide a clean, pest-free operation, better manage your operational costs by avoiding surprises and ensure pests don't jeopardize your operation.
The Ecolab Difference
Ecolab is the industry leader in commercial pest elimination. Through our commitment to Service Excellence, backed by unique features and services, brings more protection for your business than any other pest service provider in the industry.
PharmaProtect™ is the dedicated pest-free programme for the pharmaceutical,  biotech and cosmetics industries. Through reliable protocols supported by science to help protect the customer through regular service visits and using a consistent outside-in approach.
Proactive, pest-free solutions, driven and supported by GMP, protect your site from contamination risks
On-site expertise from GMP-trained service specialists and biologists
Management support for Change Control
Integrated Pest Programme with inclusive rodent and insect monitoring
Comprehensive, proactive protection from flying insects
Regular 360° Review meetings monitor GMP compliance and assess contamination risks
Programs, Products, Equipment and Services
Explore our Pharmaceutical Pest Control and Elimination Offerings
We couldn't find any results for "".