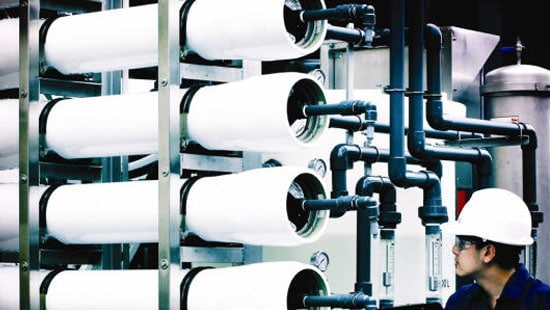 RO Performance Services
Maintaining the levels of productivity, efficiency and quality in a Reverse Osmosis system is often a challenging activity. Nalco Water is your partner to help extend the life of your membranes and maintain the required quality and productivity levels.

We have unique technology capable of monitoring and controlling the critical parameters of the system, enabling actions to be taken based on information and with the expertise of our technical team of regional scope, specialized by market segment.
More Information
It includes:
A team of experts including water specialists who troubleshoot unique system issues, service technicians who inspect RO systems, and research scientists who identify opportunities for reducing water and energy while maintaining target production levels.
3D TRASAR™ Membrane Technology detects problems in real-time before they affect your operation; determines and executes a proper response so chemistry is automatically fed at the precise amount needed; and delivers water and energy savings, reduced operational costs and a smaller environmental footprint.
Continuous 24/7 monitoring by a remote team of experts who analyze data and provide system recommendations, such as the optimal time to clean membranes in order to avoid shutdown and protect assets.
Routine service visits to ensure your system is running properly.