Nalco Water, an Ecolab company, acquires Flottec to expand mineral processing solutions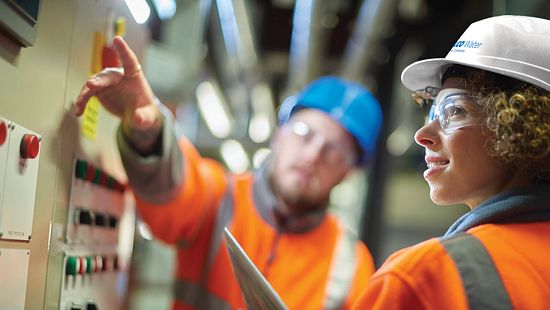 NAPERVILLE, IL – Nalco Water, an Ecolab company, has acquired Flottec, a leading provider of flotation products and services for the mineral processing industry. The move will expand Nalco Water's flotation offerings and its work to serve the industry from mine to metal.
During the next few months, the company will integrate into the Global Mining division of Nalco Water, Ecolab's water and process management business. The company will focus on a smooth transition, ensuring that day-to-day operations for customers and suppliers progress as normal.
Headquartered in Houston, Flottec serves the high-growth energy-transition materials segment. The company's innovative product portfolio helps mineral processing companies respond to growing demand for copper and other metals critical to new-and-renewable-energy markets.
"Flottec brings a broad portfolio of flotation solutions, along with deep domain expertise, to help Nalco Water expand the value and service that we deliver to our mineral processing customers," said Carlos Cardounel, VP and GM, Global Mining for Nalco Water. "The acquisition will combine the complimentary business acumen of both Flottec and Nalco Water as we look for innovative ways to serve this growing market."
Through the acquisition, Nalco Water aims to increase its sales and service presence in key markets to respond to the dynamic needs of mineral processing customers.
"Nalco Water has one of the most capable research, marketing, sales and service networks in the global mining industry, along with a fully committed management team. Flottec offers a broad range of specialized products and deep application knowledge of flotation and mineral processing," said Frank Cappuccitti, former CEO of Flottec and current VP, Strategy and Innovation, Global Mining for Nalco Water. "By combining the scale and expertise of Nalco Water's mining organization, with the depth of Flottec's innovation, we can deliver more comprehensive solutions to our combined customer base."
For more information about Nalco Water's flotation solutions, click here.
About Ecolab
A trusted partner for millions of customers, Ecolab (NYSE:ECL) is a global sustainability leader offering water, hygiene and infection prevention solutions and services that protect people and the resources vital to life. Building on a century of innovation, Ecolab has annual sales of $14 billion, employs more than 47,000 associates and operates in more than 170 countries around the world. The company delivers comprehensive science-based solutions, data-driven insights and world-class service to advance food safety, maintain clean and safe environments, and optimize water and energy use. Ecolab's innovative solutions improve operational efficiencies and sustainability for customers in the food, healthcare, life sciences, hospitality and industrial markets. www.ecolab.com


Media Contacts
Katie Ericsson Wanek
+1 331-237-4450
MediaRelations@Ecolab.com