The power of digitalization at the service of the chemical industry.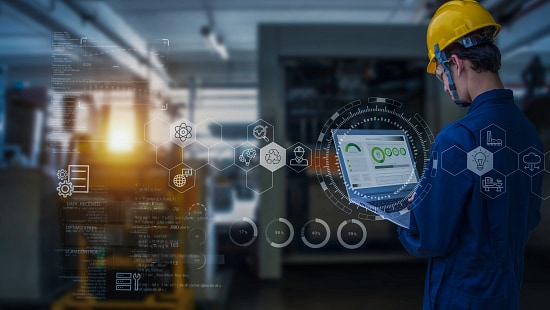 Today, it is increasingly urgent to have predictive and connected solutions that allow decisions to be made before events that could jeopardize the plant's operation occur. ECOLAB3D™, a connected digital platform created to monitor aspects such as water quality, water savings, water safety, financial impact, among others, arises with this need in mind.
How does ECOLAB3D work?
ECOLAB3D collects data from the connected digital controller 3DTRASAR™, monitoring systems, sensors and other information from your Plant, to enable enterprise visibility and deliver real-time actionable solutions. Nalco's technical expertise teams work together to apply this information to enhance the value of your programs and assets. With better enterprise visibility, you can make data-driven decisions about water and asset performance, risk, regulatory compliance, and more. The ECOLAB3D platform provides:
• Continuous monitoring (24/7/365)
Visualize the overall performance to gain real-time visibility and identify performance opportunities at enterprise, site and asset levels.
• Predictive Analytics
Use advanced analytics, algorithms and artificial intelligence to help detect anomalies, boost optimization and predict maintenance.
• Secure, Cloud-Based Platform
Get easy and secure access to the platform, data and applications from nearly any connected device.
• Data visualization
Provide trend charts and benchmark performance across all sites and assets to enable quick problem solving, anytime, anywhere.

Peace of mind, reliability and the assurance that your operations will run smoothly.
At the beginning of the implementation of the platform, a single review is carried out to ensure that the systems work according to best practices, and in case deviations are found, action plans are created to work on them.
The system is fully predictive, thanks to our Ecolab Global Intelligence Center (EGIC), a team of experts that monitors your water system and equipment 24 hours a day, 7 days a week, 365 days a year. It also has a 24/7/365 notification service to inform users in case of changes in the preset parameters.
At last, you will have access to a main screen overview of the controller performance, which will be sent on a weekly or monthly basis, according to your needs.
With the implementation of ECOLAB3D, you will be able to: