Automation with remote services is the new water management vision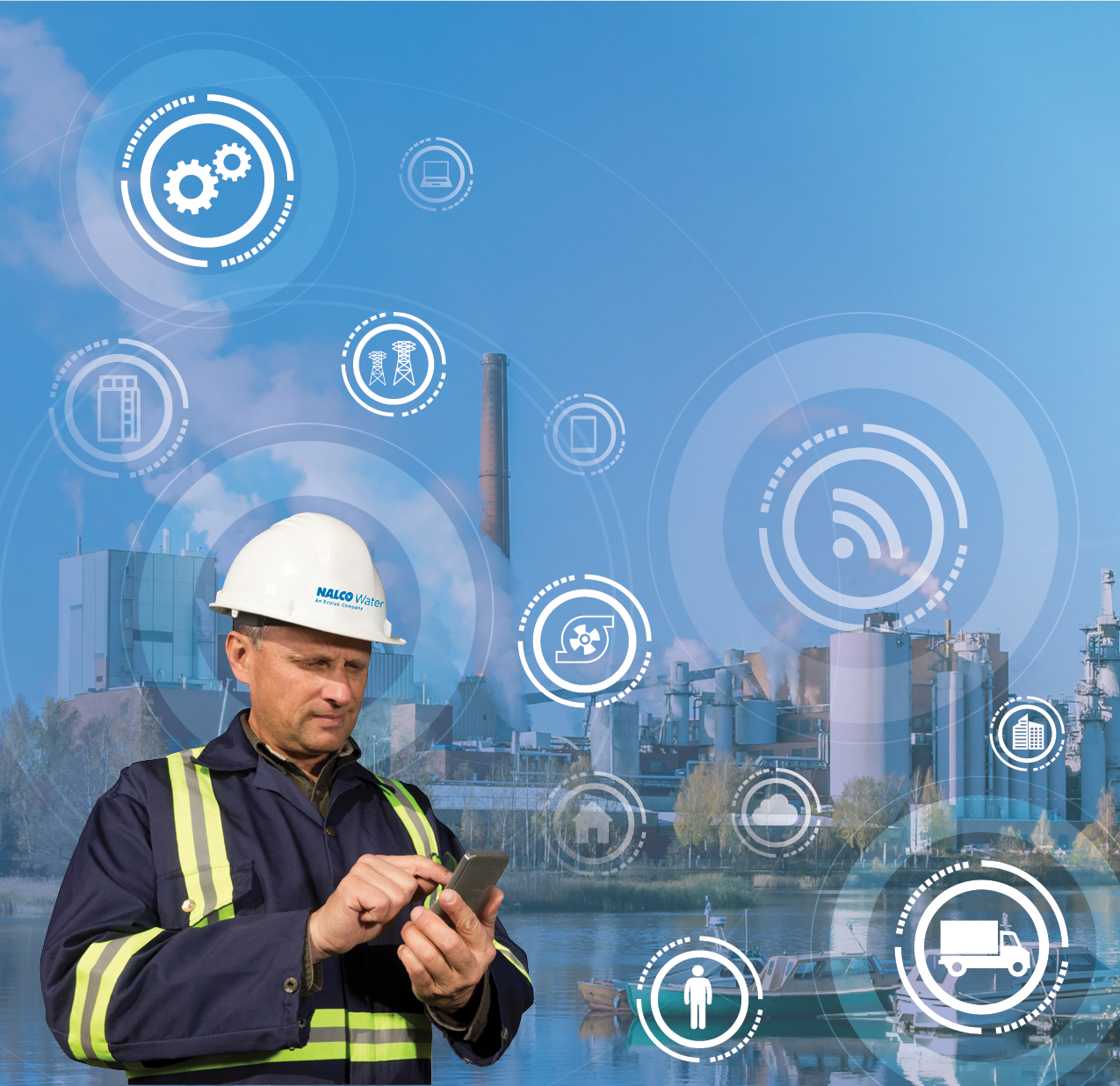 For the industry is a challenge the monitoring and controlling the critical parameters of the water and translate this information into actionable insights to further optimize the operation.
For this reason, Nalco Water continues to advance the development of its automation technology 3D TRASAR™, integrating it with other technological and digital solutions that enabling visibility into system performance and provides a complete overview of assets.
3D TRASAR Technology
A cooling system has four main potential problems, corrosion, scale, fouling, and microbiological growth with these consequences:
Loss of plant productivity due to limitation in the heat transfer rate
Reduced equipment lifetime
Loss of process integrity, reliability and safety
Increased Total Cost of Operation
The 3D TRASAR Technology minimizes these potential problems, designed to support the water needs, it uses an interconnected ecosystem of smart technology to monitor and control the chemistry and proactively solve problems and deliver effective results.
3D TRASAR Equipment
Smart sensors that watch the leading indicators
Reliable controller that anticipates scale, fouling, corrosion, and microbiological problems with a real-time and solve them before they become an issue.
Agile and reliable data communication system for cloud
Translating data into actionable insights
In industry processes, besides the multiple data monitoring and control of the cooling system, it is crucial not only visibility, but getting to insights, action and value, for this reason 3D TRASAR technology is integrated with:
Digital platform. enVision enable the visibility of operational data obtained with 3D TRASAR, and ECOLAB3D cloud-based platform uses advanced algorithms & predictive analytics to help on the management of the system improving asset performance and minimizing water use.


Remote Assistance. A team of experts remotely monitoring systems 24/7/365, is an extension of on-site assistance that provides:

Initial system diagnostics
24/7/365 alarm notification
Performance reports

Integration with analytical and process data. E-data enable the manual data (analytical and third party) been digitized and can be trended against limits and generate alarms. Users may enter and update data from mobile device.

Read the complete article