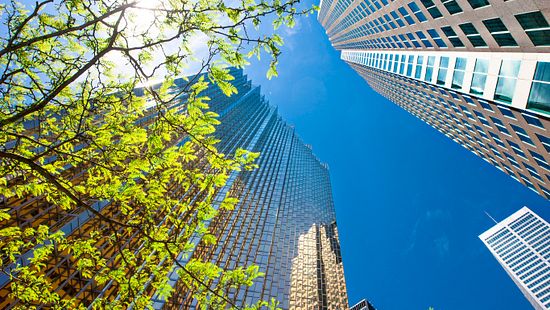 By Brian Pawlik
Marketing Manager, Nalco Water

Today, your building or facility is likely among the thousands operating at anywhere from zero to low occupancy due to COVID-19. As occupancy rises through phased business operations and returns to normal, critical measures are needed to address the safety of everyone entering your facility.

In their re-opening and re-occupancy plans, Facility Management and Corporate Real Estate leaders must consider both how to mitigate the risk of COVID-19 exposure and transmission on-site, and how to keep up with guidance from the CDC and other organizations. Both factors are key to protecting occupants, maintaining healthy business operations and delivering a healthy work environment.

With such a strong focus on COVID-19, it's easy to overlook another risk of prolonged low occupancy: the increased potential for Legionella outbreaks via domestic water systems. Low occupancy can reduce the flow and usage of domestic water by as much as 80-90% across all building water systems, resulting in a dangerous combination of declining levels of treatment plus elevated levels of waterborne bacteria, including Legionella.

Legionnaires' disease is a serious lung infection caused by inhaling water mist or droplets containing Legionella. Based on data from the CDC, 1 out of 10 people who contract Legionnaires' disease will die. This is a very serious issue for facilities that must be addressed; the World Health Organization estimates the average cost of a Legionella outbreak at $2.6 million, with an added brand reputation impact of up to $8 million.

Nalco Water highly recommends that all facility managers and building owners review the CDC guidelines and implement water management plans for all at-risk water systems. The best approach to manage water safety risk is to:
Implement best practices of water systems

Implement a water management plan

Test and validate

Prior to re-occupying a facility, water systems should be tested for Legionella in addition to conducting risk profiling. Proper flushing of water systems is recommended, but testing will confirm and validate the condition of the water preceding re-occupancy. A contingency response plan should also be defined, which may include hyperchlorination to ensure your building water systems are safe for returning occupants, and ready for you to continue working toward normal or phased business operations.

No company is immune to elevated Legionella risk, even if you've never had an issue in the past. Recently, the CDC had to close several of its own buildings in Atlanta due to positive Legionella tests in their water systems following the prolonged shutdown.

If it can happen at the CDC, it can happen anywhere. Ensuring you are taking all the right steps to manage your water systems is critical for the health and safety of your building occupants. Regular Legionella testing enables you to not only confirm the condition of your water systems, it can also validate the efficacy of your water management plan and help you plan for remediation if necessary.

Addressing Legionella risk should be part of every company's corporate re-occupancy plans. Whether you currently outsource your Facility Management or self-perform these activities, water safety should be top of mind as you prepare for re-occupancy. Failure to execute best practices for water management and re-occupancy due to COVID-19 shutdowns can lead to serious consequences. Nalco Water can provide support on a mitigation strategy that includes Legionella testing, risk profiling your facilities prior to re-opening, and developing long-term water management strategies. For more than 25 years, Nalco Water has been the global leader in water safety. We've developed more than 15,000 water management programs worldwide, customized to the unique needs of each customer. Nalco Water is the only company that uses in-house certified professionals to deliver all components of a water safety program to help you manage the risk associated with waterborne pathogens and help you safely re-open your facility to normal occupancy.

For more information regarding water management in your facility, visit us online at Ecolab.com.