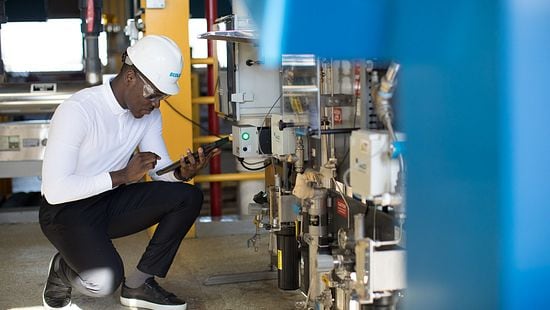 Automotive Operations Management
Operations management in automotive assembly is complex, especially in the paint shop. Managing the pretreatment and ECoat stages of surface preparation, the paint booth, and a wet or dry paint overspray separation system, all require strong water treatment and process knowledge. There are multiple vendors involved in daily operations and there can be a frequent turnover of skilled operators. This combination can result in loss of production efficiency and higher operating cost.
Nalco Water is your trusted partner to maximize operating efficiency with trained on-site technicians. Our expert operations management teams can deliver process management, chemical management and engineering solutions.
Dedicated To Partnering With The Automotive Industry Worldwide
Nalco Water Partners with Over 50 OEM Automotive Assembly, Automotive Parts and Heavy Truck Plants to Help Achieve:
21,750
system checkpoints
tracked annually per site
Up to
10%
reduction in paint rework
with defect consultation*
6-8%
improvement in first-time quality
on average*
Total Paint Booth Management
With the Nalco Water Total Booth Management approach, we can help optimize processes across your operations.

Dirt in Paint programs: Experienced Dirt Analyst that can deliver up to 65% reduction of Defect Per Unit (DPU).
Wet Paint booth overspray management
VOC abatement system management
Pretreatment and ECoat system management
Wastewater Treatment Management
Case Study: Electric Vehicle Manufacturer Avoids Downtime After Contaminated Wastewater Incident
*Results may vary due to factors outside of Ecolab's control, such as water conditions, operational procedures and any other factors. Results to be obtained including, but not limited to, cost and water savings cannot be predicted or guaranteed by Ecolab.