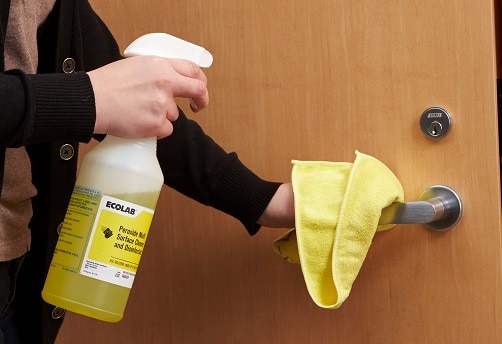 Peroxide MSCD (Multi Surface Cleaner and Disinfectant)
To help your client feel safer to frequent your space again, we present an innovation that will contribute to their confidence.
Peroxide MSCD, a single solution for many benefits.
Peroxide MSCD is a 3 in 1 multipurpose concentrate: disinfectant, surface cleaner and glass cleaner, which makes your cleaning process much more efficient.
Kills SARS-CoV-2 (COVID-19 virus) in 30 seconds*.
*Once diluted according to the instructions for use