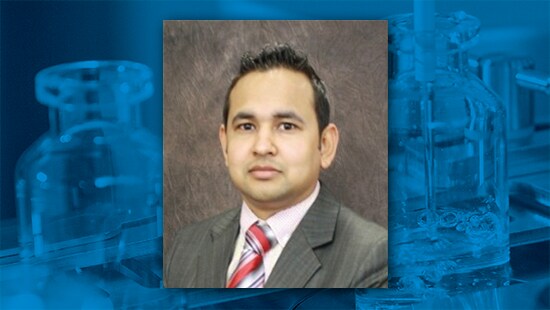 Sunil Patel
QUALIFICATIONS:
MSc. Chemical Product Design, BS in Chemical Engineering
12+ years' CIP/COP experience in sterile and non-sterile manufacturing operations
FDA 483s and Warning Letters group leader with >6000+ global participants
Extensive experience with regulatory audits (MHRA, FDA, EMA, Health Canada)
Sunil Patel
Senior Global Technical Manager, NA
Sunil has over 14 years of experience working in the engineering and validation fields of cGMP / FDA / EU / ISO regulated industry sectors.
Sunil has a strong background in cleaning validation (CIP, COP, manual), process validation, process design, clean utilities (WFI, PW, clean steam, clean air, clean gases), HVAC, project management, sterilization and processing equipment validation. Further expertise includes process optimization/ improvement, regulatory compliance and risk management methodologies for the pharmaceutical and biologics industry.
Prior to joining Ecolab, Sunil has had variety of validation roles as consultant and corporate employee with increased responsibilities within Pharmaceutical and Biologics industry including Catalent, Eisai, Pfizer, Teva and Novartis.
Sunil started his career in 2005 as a Project Engineer consultant in the United Kingdom, overseeing start-up, commissioning and validation activities for various pharma clients. He has expertise for developing cost effective, safer, and compliant cleaning validation programs.
Over the years, Sunil has successfully led numerous complex cleaning projects utilizing risk management tools to identify and mitigate cross-contamination risks. He has developed and implemented standardized cleaning validation practices globally and delivers many training programs. Further experience includes change management, manufacturing nonconformances due to cleaning failures, and auditing cleaning validation programs.