Proactive Pest Management
Reduces Mosquitoes 80%
The Situation
As Zika and other major viruses have continued to spread throughout the world, mosquitoes have become more than just a nuisance to resort hotels. Many have experienced high levels of guest complaints and increased cancelations at their property - attributed to the heightened media attention surrounding the Zika virus and the potential health concerns it poses. One resort in Rio de Janeiro was looking for a more proactive, environmentally friendly solution to control the population of mosquitoes versus the traditional method of fogging. By implementing a proactive program they hoped to reduce the mosquito population and reverse the trend in guest complaints and declining reservations.
Ecolab helps reduce the mosquito population and decrease the risk of the Zika virus infection.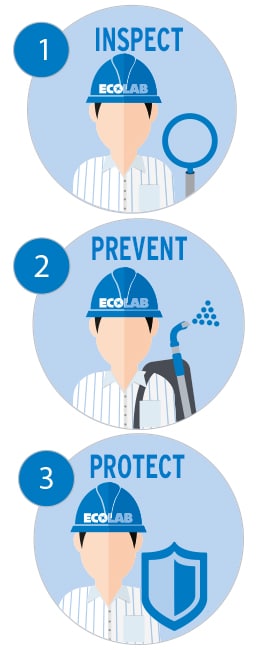 The Solution
Together, Ecolab and the customer implemented a more proactive approach to reduce the mosquito population and minimize the risk of hotel guests getting bitten by mosquitoes.
The comprehensive program included a multifaceted approach which addressed both the potential breeding sites and the resting locations of the adult mosquitoes.
The program included:
Performing an extensive risk assessment of the property to identify existing and potential mosquito breeding and harborage sites.
Treating and monitoring the breeding sites with environmentally-friendly treatments to kill existing larvae and prevent future larvae development.
Treating harborage sites with water-based residuals on both the buildings and throughout the grounds.
Installing monitoring traps to intercept host-seeking adults.
Conducting ongoing training to resort staff with additional ways to minimize the risk of mosquito bites.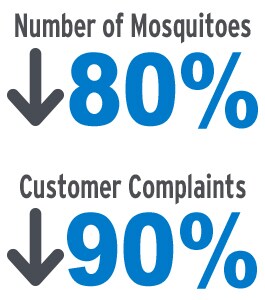 The Results
After only six weeks on the program, the resort property reported a 90% reduction in guest complaints and Ecolab tracked an 80% reduction in mosquitoes - measured by mosquitoes caught in the traps. Executives at the resort were very pleased with the results they experienced by implementing Ecolab's proactive Mosquito Program.
Related Stories
Visitors who viewed this story also viewed
This is a carousel. Use Next and Previous buttons to navigate, or jump to a slide with the slide dots.