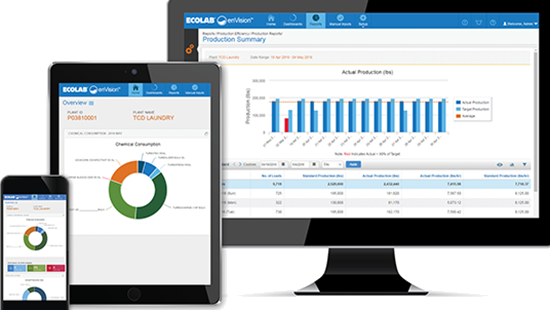 Real-Time Data Analysis and Reporting
Ecolab provides the first management solution to steer your laundry business in real time. Our suite of products covers the entire spectrum of information management and integrates it into your operation.
Laundry Intelligence Programs, Products,
Equipment and Services
Explore our Real-Time Data Analysis and Laundry Software Offerings
We couldn't find any results for "".