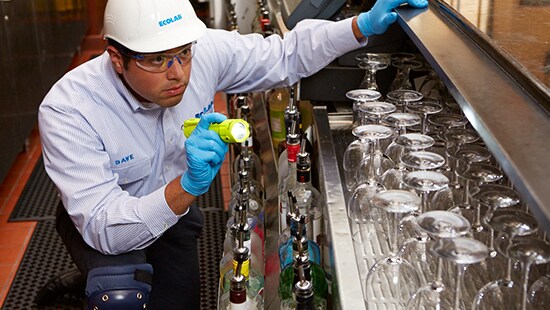 Pest Elimination on Combating COVID-19
Ecolab Pest Elimination, an essential service provider, is proud to serve our communities and customers by safeguarding public health, food safety and property from the damaging effects of pests. While the impact of COVID-19 is far-reaching, Ecolab is well positioned to continue providing pest management services to ensure the health and safety of your facilities.

During this critical time, maintaining your pest management plan is highly recommended and should not be understated. If left untreated, pests can quickly infest your facility negatively impacting customer experience & public health. Continuing regularly scheduled pest services is key to avoiding infestations and incremental service costs in the future.

Our highly trained Service Specialists are prepared to work with your unique situation to thoroughly complete assessments, apply all necessary treatments and implement proactive measures to ensure a pest-free environment and facilitate an efficient, safe and healthy business.
Contact us today to learn how we can assist you.