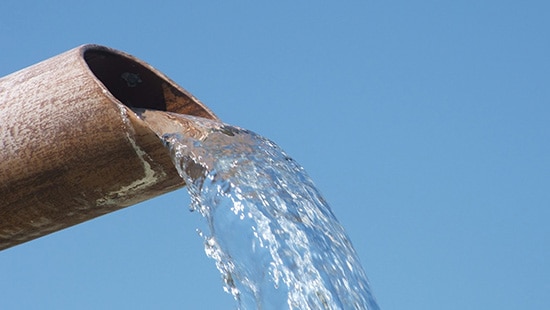 Wastewater Chemistry
Our Nalco Water specialists perform a comprehensive evaluation of your wastewater treatment plant before developing your chemical treatment program. With an understanding of your system's capabilities and limitations, we will choose a custom treatment program that will meet your wastewater treatment plant goals and objectives.
Custom Treatment Programs for Wastewater
Reverse Emulsion Breakers
Our reverse emulsion breakers are a broad spectrum chemistry targeted to resolving tight oil in water emulsions in primary treatment (API and IGF/DGF) applications.  Features and benefits include:
High molecular weight, high charge water soluble chemistry effectively function as coagulants when charge neutralization is required.
Functionality over a wide pH range, pH 5 – 10, eliminates the need for pH adjustment.
Core Shell Flocculants
Our Core Shell™ polymers are proprietary, high molecular weight, high-active latex flocculants specifically designed for primary and secondary wastewater treatment applications and sludge dewatering applications, including both oily sludge and biological sludge. Features include:
A wide range of mole charge density (cationic and anionic) and molecular weights
Linear and structured architecture for high-shear applications
Dispersion Flocculants
Our dispersion flocculants are strictly water-based polymers awarded the 1999 US Presidential Green Chemistry Challenge Award. Without hydrocarbon-based oils and surfactants, our dispersion flocculants are easier to feed and contribute less VOC's than latex flocculants.  Features and benefits include:
Environmentally friendly
A wide range of mole charge density (cationic and anionic)
Heavy Metal Removal Chemistry
Increasing environmental concerns regarding heavy metal discharge have continued to tighten fuel regulatory permits. Additionally, unconventional crudes can contain higher levels of heavy metals that end up in the refinery wastewater effluent from the desalting process. Effectively remove a wide range of metals from wastewater with patented heavy metal removal technology developed by Nalco Water.
Applications include:
Mercury (Hg) removal from refinery effluent
Selenium (Se) removal from sour water stripper effluent
Groundwater