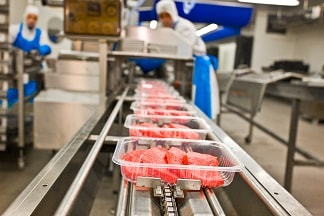 Vortexx™ ES
Rinse-Free Super Concentrated Peracid-Based Sanitizer
Vortexx ES is a super-concentrated peracid-based sanitizer patented by Ecolab for use in food and beverage processing plants.

Benefits and Characteristics
Broad spectrum antimicrobial control at low temperatures.

Effective against yeasts, molds and microorganism at recommended use concentrations at temperatures between 4-40 ° C.

Super concentrated formula reduces product use per application and saves storage space.

Allows to reduce inventory costs and minimize chemical, providing greater operator safety.

Responsible with the environment.

Advanced chemistry allows its components to degrade quickly after use.

Contains no halogens or phosphates.

Low levels of BOD.

Helps to reduce effluent treatment costs and promotes compliance with applicable local regulations.