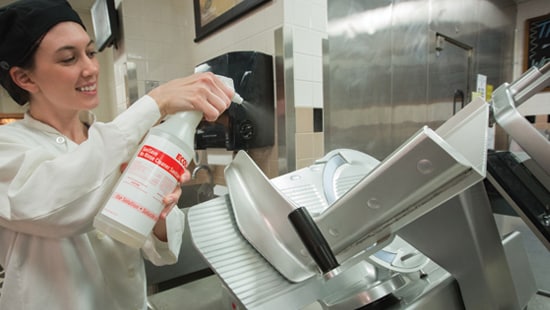 SaniSave No Rinse Cleaner Sanitizer
Does the job of two products today with one product tomorrow.
Simpler Process. Improved Cleaning.
Proven to clean deli slicers better than a wash-rinse-sanitize program
EPA-registered against Listeria monocytogenes, Klebsiella pneumoniae, Staphylococcus aureus, and Escherichia coli
Simpler sanitization procedure encourages associate compliance
Increases productivity by reducing time required to clean and sanitize deli slicers
Click below or call 800-529-5458 for more information.