Industrial Water Softeners and Ion Exchange
Nalco Water offers a complete range of industrial water softeners and ion exchange systems.
Water softeners achieve the water type you need by removing calcium and magnesium from hard water. Dealkalization water treatment reduces boiler water alkalinity and is used for applications requiring a dealkalized water supply. Condensate polishers remove unwanted minerals from steam condensate systems.
Using these water treatment systems protects the life of your downstream equipment, reduces operating costs and lowers energy and water use.
Thinking about an ion exchange system? Our experts can answer your questions.
---
Our Industrial Water Systems
Details and benefits of water softeners, dealkalization water treatment and condensate polishers
Industries
Ideal applications for water softening equipment:
Boiler feedwater
Food processing plants
Hospitals
Apartments/condominiums
Higher education facilities
Laundries
Manufacturing plants
Office complexes
Restaurants
Nalco Water has a complete range of water softeners with single unit flow rates from 0.5-925 GPM. Higher flows can be treated using multiple units. We offer HI-series industrial water softeners and LI-series commercial and light industrial systems.
Learn About DI Portable Tank Exchange Service
Dealkalization Water Treatment
Benefits
Less Blowdown: High alkalinity promotes boiler foaming and carryover, and causes high amounts of boiler blowdown. When alkalinity is the limiting factor affecting the amount of blowdown, a dealkalizer will increase the cycles of concentrations to reduce blowdown and lower operating costs.
Reduced Chemical Use: The reduction of blowdown by dealkalization keeps the water treatment chemicals in the boiler longer, minimizing the amount of chemicals required for efficient, non-corrosive operations. Adding dealkalizers to cooling water systems reduces the amount of acid required to treat water and decreases the levels of nitrates and sulfates.
Less Return-line Corrosion: Carbonate and bicarbonate alkalinities are decomposed by heat in boiler water, releasing carbon dioxide into the steam. This gas combines with the condensed steam in process equipment and return lines to form carbonic acid. This depresses the pH value of the condensate returns and results in corrosive attack on the equipment and piping.
Better Textile Dyeing: Alkalinity may also produce non-uniform results in dyeing of textiles and other fabrics because of its effect on the pH value of the dye bath.
Improved Beverage Taste: In beverage manufacturing, alkalinity often produces flat tastes or tends to destroy taste characteristics of flavoring extracts.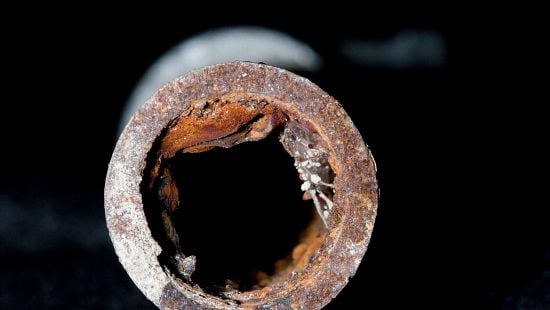 Benefits
Quick ROI by reclaiming waste heat and increasing cycles
Cold water regeneration saves heated water
Standard designs reduce cost and delivery time
Passivated flanged and welded piping for corrosion resistance
High-strength resin long life
Purchase and Rental Options
Onsite Regenerated Customer-Owned Condensate Polishers: The customer owns the equipment and must have operators trained to operate/maintain the equipment and handle backwash water and brine from resin regeneration.
Onsite Regenerated Rental Condensate Polishers: Nalco Water owns the equipment and makes monthly visits to monitor and maintain the equipment. The customer must handle backwash water and brine from resin regeneration.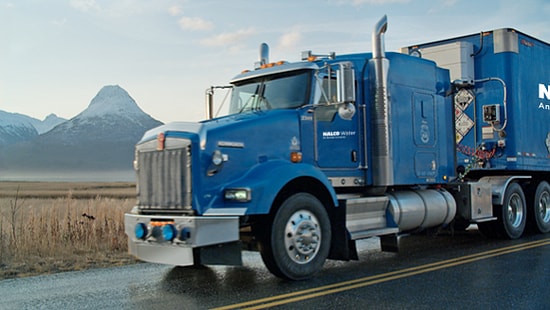 Industrial Water Treatment System Rental

Water Pretreatment Services
This is a carousel. Use Next and Previous buttons to navigate, or jump to a slide with the slide dots.