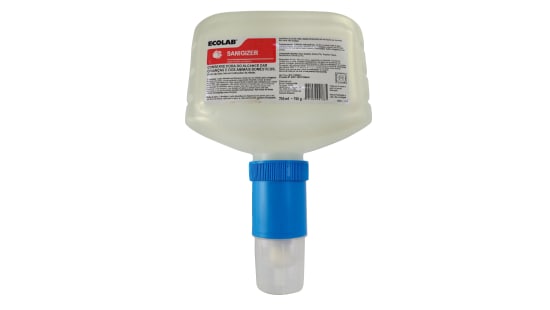 SANIGIZER
Sanigizer is a waterless, foam hand sanitizer that protects against microorganisms.
It can be used in high-traffic areas throughout your facility.
| Product code | Pack size |
| --- | --- |
| 7102144  | NEXA CX COM 6 REFIS DE 0,75L/cada |
•  Isopropyl alcohol based. The antiseptic action is the same as products based on ethyl alcohol 70%;
•  Not sticky and contains no perfume;
•  Smooth formulation, reduces hand dryness even with continued use;
•  The antiseptic action is powered by the presence of a quaternary deamonium-based surfactant.