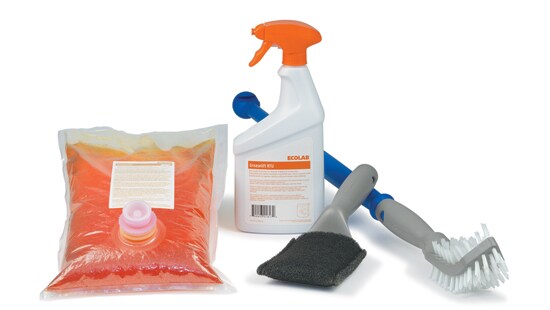 Greaselift and Hi-Temp Tools
When used together, Greaselift and Hi-Temp Tools deliver powerful degreasing made safer and easier.
Powerful Commercial Oven Cleaner and Degreaser
Ecolab's new manual oven cleaning system features Greaselift — a proprietary chemistry that penetrates tough, baked-on grease and lifts it away from the surface. No gloves or goggles are required to use Greaselift, making it our safest high performance degreaser yet!