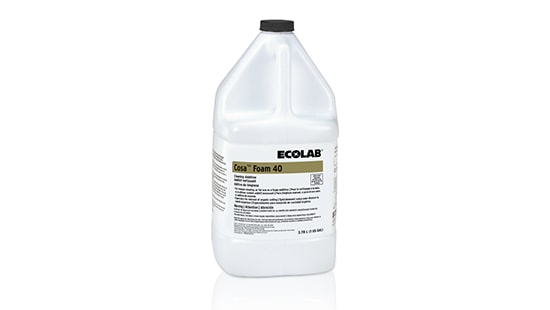 COSA™ Foam 40
Ecolab COSA™ FOAM 40 is a neutral product for manual cleaning or as a foam additive in cleaning solutions with COSA™ clean in place (CIP) products for pharmaceutical processing equipment.
Features and Benefits
Supported by a complete validation package including techniques for determining acceptable residual levels and analytical methods for residue quantitation. 
Active foaming properties.
Suitable for manual and foam cleaning.