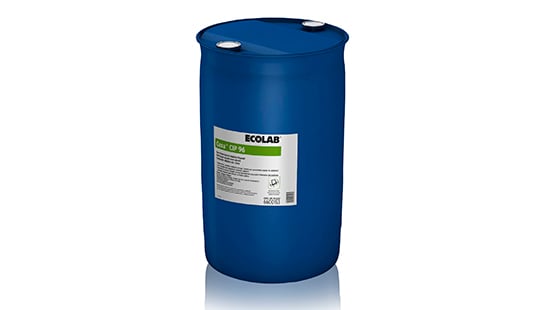 COSA™ CIP 96
Ecolab COSA™ CIP 96 is a high-alkaline, surfactant-free cleaner, with sequestering agent for use in clean in place (CIP) pharmaceutical processing equipment including piping mixers, fluid beds, tanks and storage vessels.
Features and Benefits
Surfactant-free formula for ease of rinsing.
Chemical concentration can be dosed and monitored using conductivity.
With the addition of cleaning boosters in the COSA™ line, COSA™ CIP 96 is suitable for cleaning product lines with fatty and gel containing residues.
Supported by a complete validation package including techniques for determining acceptable residual levels and analytical methods for residue quantitation.