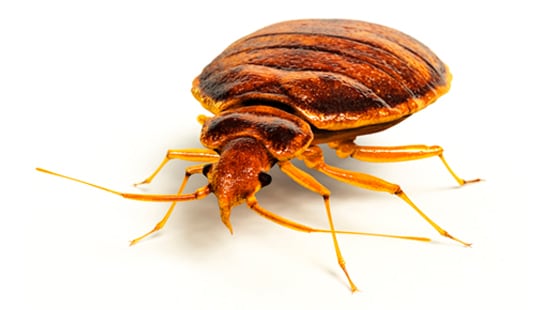 Bed Bug Control
Bed bug infestations are on the rise, even in exclusive hotels and resorts.
Bed bugs can damage your brand reputation, result in costly furniture
replacement and shutdowns, and even end in litigation. Eliminating bed
bugs and preventing future pest infestations can be a challenge, but Ecolab
can help. Partner with us to protect your guests, brand, and bottom line.
Bed Bugs - Damaging to Your Reputation
Proven effective in over 500,000 hotel and resident rooms, our multi-treatment protocol is designed to kill bed bugs at all life stages, helping to minimize their impact on guest and resident safety and satisfaction. Through significant research and testing, our experts have identified tools, chemistries, inspection techniques and application methods that provide superior efficacy from a multi-visit service. Visit bedbugtoolkit.com to learn more about bed bugs.
Our Bed Bug 3-visit Service Overview:
1. Initial Service: Inspection/Treatment
2. 24-Hour Follow-Up Service: Inspection/Treatment/Room Release
3. Two-Week Follow-Up Service: Inspection/Treatment
Ecolab will inspect and treat all infested and adjacent rooms according to Ecolab's patent pending service protocol.
Rooms to be inspected and treated include the infested room as well as the room above, below and on each
side of the infested room
Ecolab's comprehensive pest program delivers science-based solutions developed by our pest elimination experts. The program combines an outside-in approach to pest control with on-site consultation, data-driven reporting, customer support 24/7/365 and educational tools to raise staff awareness on how they can prevent pest activity.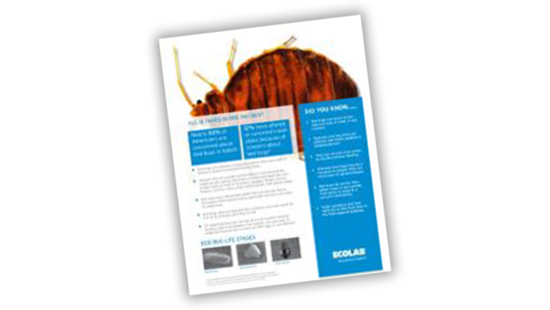 Download the Bed Bug Fact Sheet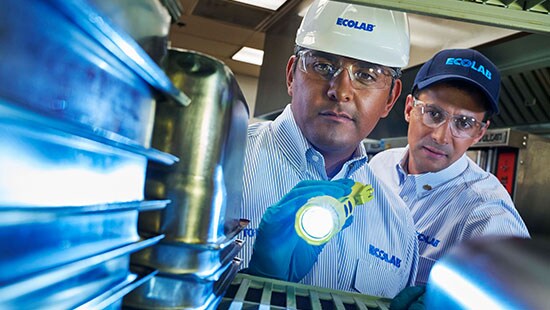 Book a Free Site Survey For Your Business

Bed Bug Videos
Teaming Up Against Bed Bugs
Pests and Bed Bugs in Hotels:
Hear What Guests Have to Say
Learn How to Reduce Your Risk of Bed Bugs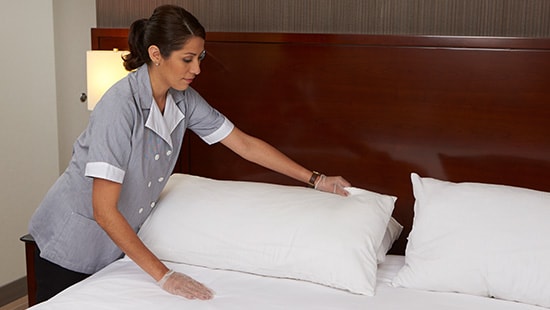 Being Proactive About Bed Bugs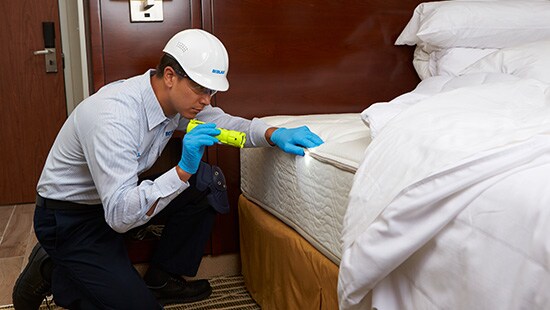 Bed Bug Educational Resources
Our Pest Elimination Offerings
Learn More About All Our Pest Elimination Offerings
This is a carousel. Use Next and Previous buttons to navigate, or jump to a slide with the slide dots.
No related pest elimination offerings were found.