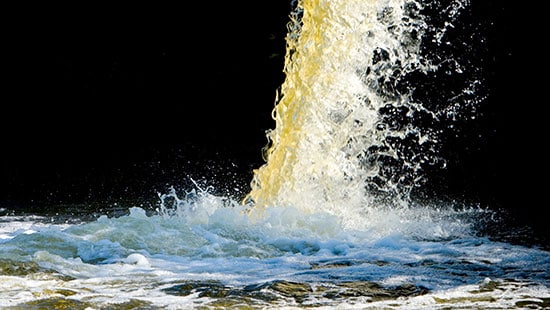 3D TRASAR™ Technology for Wastewater
Nalco Water 3D TRASAR™ Technology for Wastewater (3DTfWW) is a proprietary technology specifically designed for the reliable control of flotation equipment. Its features include real-time monitoring and control of the chemical treatment program, data visibility and alarming capabilities, proprietary fouling mitigation and interference prevention, as well as mechanisms to detect and prevent chemical overfeed.
Communication and Alarm Capabilities
The controller receives signals from the sensors (turbidity and pH) and can communicate with the plant's DCS system. The collected data is also sent by an onboard cellular modem to the company's servers where users can create automated reports, examine data trends and download the raw data. The cellular communication also alerts users of alarm conditions identified by the controller, such as high effluent turbidity.
Automated Cleaning
We developed our patented automated cleaning to address technology reliability in the aggressive wastewater environment. It includes:
Ultrasonic cleaning to reduce organic fouling
Chemical cleaning of the optical components to remove inorganic scales and mixed deposits that do not respond well to ultrasonic cleaning
Automated Overfeed Protection and Sensor Fouling
The sensor cell fouling measurements will alarm if the fouling reaches a critical level where the turbidity reading will be compromised. When this occurs, the chemical feed pumps are put into a fail-safe operational mode until the issue is resolved. In addition, overfeed protection in the control logic is able to determine if the high effluent turbidity is due to improper chemical treatment.