Ecolab Chairman and CEO Doug Baker Named to Top CEOs of 2020 List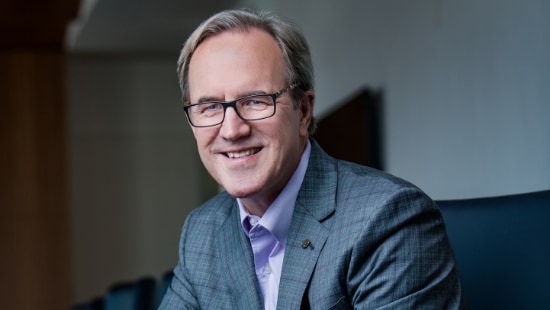 Ecolab's Doug Baker was one of 25 CEOs named to Barron's list of top CEOs for 2020.  The list highlights CEOs who have taken on extraordinary challenges this year.  Baker was recognized for his work during the pandemic to protect employee pay, support customers and restaurant workers, and donate nearly 1 million pounds of cleaning and disinfecting products to those in need. 
Each year, Barron's compiles a list of top CEOs based on prior years' financial results and investor returns, and the judgment of a panel of reporters and editors. This year, Barron's recognized the CEOs shifting from business growth to crisis management and weighed corporate leaders' preparedness for, and performance under, extraordinary circumstances.
Other CEOs on the list include GM's Mary Barra, Amazon's Jeff Bezos, Apple's Tim Cook, Tesla's Elon Musk and Microsoft's Satya Nadella. 
The full list of the Top CEOs of 2020 is available at Barrons.com (subscription required).