Ecolab invests in strategic partnerships 
to train restaurant owners in best practices for the food service sector
The initiative aims to teach the highest international standards in hygiene and cleanliness to future entrepreneurs in the gastronomy market.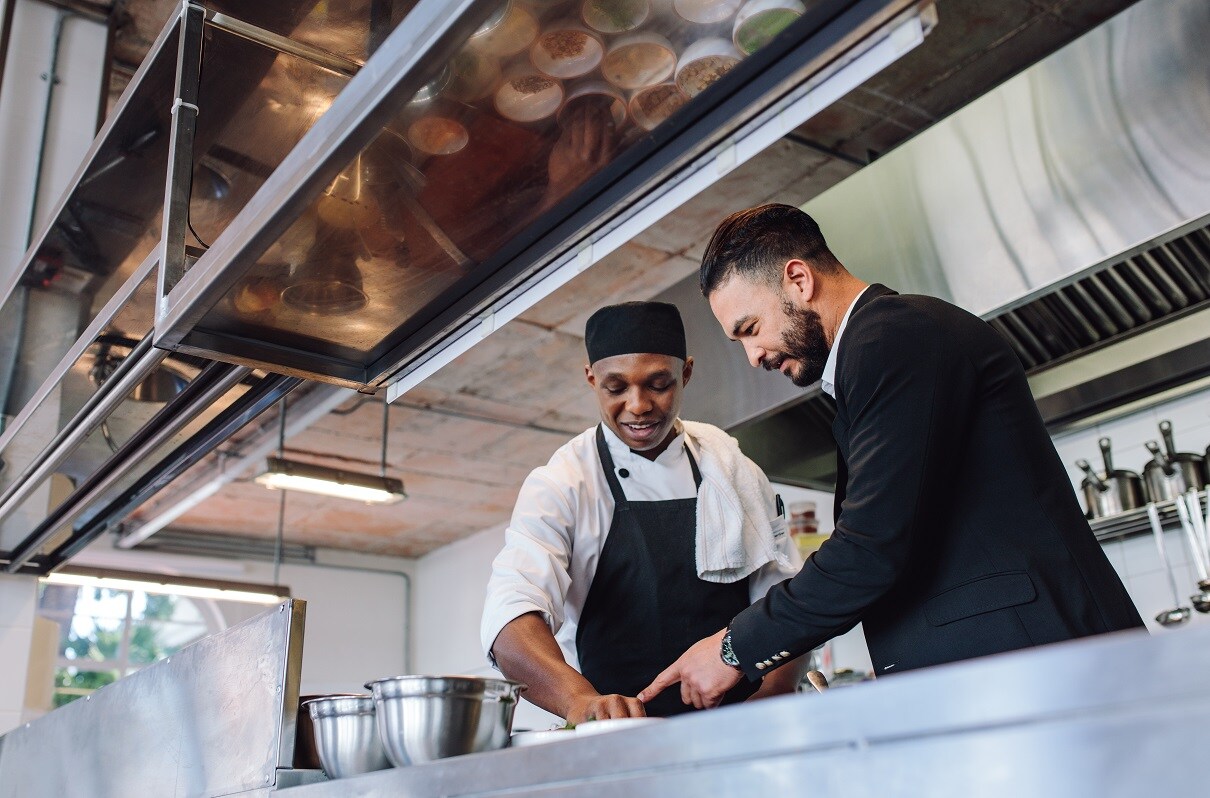 São Paulo, May 2019 -  Ecolab, the global leader in water, hygiene and energy technologies and services, is partnering with Roberto Miranda University and ING® (Gastronomy Business Institute) to provide specialized training to entrepreneurs and gastronomy professionals in Brazil. The companies will share their knowhow, innovations and technologies to help elevate industry standards around food safety and restaurant cleanliness, thereby creating better customer experiences and more profitable businesses. 
As part of the partnership, Ecolab will contribute with their expertise to two educational programs focused on exploring the highest international standards and concepts of excellence in hygiene and cleaning, in addition to topics related to water and energy conservation, and human resources management.
This initiative is part of Ecolab's customer value proposition: 
• Reputation protection - reducing the risk of food contamination; 
• Loyalty - excellence in cleaning and disinfection keeps and attracts new customers;
• Efficiency - better processes reduce costs and increase profitability and customer satisfaction, while ensuring a pleasant experience in a healthy environment.
"We want to be the best partner in the food service sector and help future entrepreneurs succeed in their new gastronomy ventures. Through these programs, they will have access to the best products and services in the market, and training from our company experts on best practices in the industry to successfully manage and grow their businesses," said Alexandre Sanchez, Ecolab Institutional Business Director for Brazil.
The two Ecolab-enhanced programs offered at the Roberto Miranda College and ING (Gastronomy Business Institute) are:
Restaurant COO - Human Resources and Operations Management for Restaurants
The Chief Operating Officer (COO) reports to the Restauranteur or Executive Director and is responsible for managing daily restaurant operations, including employees and suppliers. This program will explore the concept and attributions of this role, reinforcing its importance in growing profitability for the business.
Program topic areas include:
• Relationship with suppliers
• People management and leadership
• Operational, administrative and executive management
• Management flows and event management
Restaurateur - Professional Management for Restaurants
This program will provide the needed training and tools for a successful business plan development and implementation.
In addition to Economic and Financial Feasibility Analysis, this program will cover:
• Design of unique restaurants
• Market analysis
• Deployment project and planning
• Financial management and management controls
• Human Resources
• Relationship with suppliers

Startupers® Reality Show
For the first time in Brazil, Ecolab will sponsor a reality show focused on gastronomy entrepreneurs. The brainchild of Roberto Miranda, the program premieres on May 30th on Rede TV!
"We realize that Startupers® is a great opportunity to expand our relationship with restaurant owners and those who want to enter the food service market. For years, Ecolab has been developing technologies to provide healthy environments and ensure food safety, helping new restaurants start their businesses successfully and profitably, while creating exceptional customer experiences," explained Sanchez.
The Startupers® reality show places participants inside successful businesses to face real management challenges. Coached by Brazilian famous restaurateurs and experienced consultants from ING®, participants must navigate these challenges while showcasing their unique skills. Every four episodes, a winner will receive Ecolab products and services, a vacancy in the ING® startup incubator, and one-year consulting services from an ING® mentor to get his/her venture launched.
Lisandro Lauretti, executive officer of Jamie's Italian Restaurant; Leonardo Marigo, who heads the Evvai Group; and Juscelino Pereira, owner of the Brazilian renowned restaurants Piselli Jardins and Piselli Sud, are the restaurateurs featured in this first season of the reality show.
Startupers® TV show details
Première: May 30, 2019
Schedule: Every Thursday from 00:30 am to 01:00 am on RedeTV!
The episodes will also be available on Roberto Miranda's YouTube channel at www.youtube.com/URMTV. For more information visit www.startupers.com.br
About Ecolab 
A trusted partner at nearly three million customer locations, Ecolab (ECL) is the global leader in water, hygiene and energy technologies and services that protect people and vital resources. With annual sales of $15 billion and 49,000 associates, Ecolab delivers comprehensive solutions and on-site service to promote safe food, maintain clean environments, optimize water and energy use, and improve operational efficiencies for customers in the food, healthcare, energy, hospitality and industrial markets in more than 170 countries around the world. www.pt-br.ecolab.com
Follow us on Twitter @ecolab, Facebook, Instagram and LinkedIn
About University Roberto Miranda

Built on a foundation of more than 40 years of consulting activities, Roberto Miranda Corporate Education had its DNA shaped by customer demand for effective results in the behavior, technical skills and talents of its teams. For more information visit https://urm.com.br/
About the Business Institute of Gastronomy
Since its foundation in 2012, it has graduated more than 3,000 students. The courses last 40 hours a week and are focused on restaurant architecture, hotel and restaurant management. More information available at http://www.ingoficial.com.br/.
Media Contact:
Glauce Martins
T: +55 11 98151-7006 / glaucedugo@yahoo.com.br