Coronavirus (COVID-19):
Protection Starts with Prevention
Strategies for Food Service and Food Safety
The outbreak of the COVID-19 pandemic has brought huge impact to the entire world and more specifically to the way people live and think. Ecolab is here to work with you and navigate these unprecedented challenges to your operation together, sharing critical and relevant information to help prevent the spread of infection and provide guidance on re-opening and maintaining a clean, safe and healthy operation. Helping to protect and build confidence with your employees and guests.
Foodservice Resource Library for COVID-19
COVID-19 Procedures, Guidelines and Educational Resources
In response to COVID-19 pandemic, Ecolab's global team of experts have compiled a library of resources to help protect your employees and guests.
Focus on Infection Prevention Procedures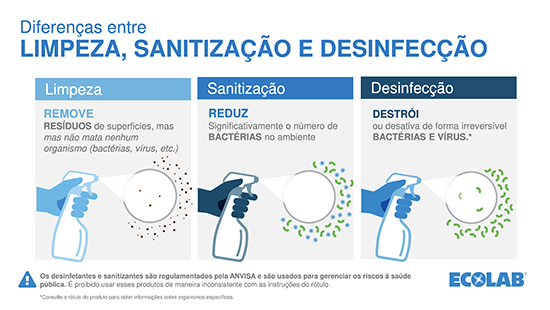 Differences Between Cleaning, Sanitizing and Disinfecting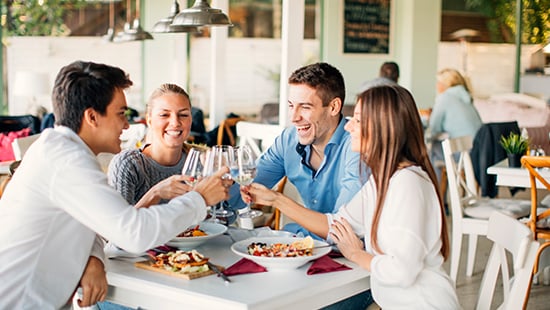 Pest Solutions for Restaurants
Stay Up To Date On COVID-19
The situation with COVID-19 is changing daily. Ecolab is your trusted partner, providing expertise and guidance for how to help combat the spread of COVID-19 and reduce the risk for employees and customers. Complete this form to stay up to date on the most recent information on COVID-19 and opt-in to receive promotional information specific to your industry.
Coronavirus: Reducing the Risk of Infections
Practice and Promote Proper Hand Washing
Factoring Food Safety into Your COVID-19 Action Plan
Reopening Restaurants: How to Factor Food Safety into Your Response Plan
Coronavirus Webinar:
Practical Guidance to Help reduce Risk of Infection and Protect Your Operations
Ruth Petran, Ph.D., CFS
Senior Corporate Scientist, Food Safety and Public Health
Dr. Petran provides technical expertise and consultation to internal and external customers on food safety and public health issues, by identifying and tracking emerging food safety trends and new control strategies.
Q. I need to increase my usage rate or dose of disinfectant or cleaner?
A. The use of specific disinfectants can be helpful in combating COVID-19. All disinfectants and sanitizers should be used as directed on product label/instructions. This is however a great time to reinforce training and compliance to make sure surfaces and high-touch areas are being properly cleaned and employees are using infection prevention best-practices while at work.
Q. Does Ecolab have a product for use against coronavirus?
A. Yes, we offer specific disinfectants that have demonstrated effectiveness against viruses like the one causing COVID-19 (coronavirus disease) when used as directed. We also offer guidance and training on proper cleaning procedures to help reduce COVID-19 risk. If you are a current customer, you should speak with your account executive for specific information. If you are not a current customer, please visit Ecolab.com to contact us via email or phone.
Q. How long will coronaviruses survive on surfaces?
A. The short answer is we don't know yet. This is a new virus and studies are just beginning. Data from the World Health Organization (WHO) indicates that transmission of COVID-19 is not that likely to occur from an infected surface. Practically, the risk will be much lower from surfaces than from a direct droplet traveling through the air from an infected person. As in any potential outbreak situation, proper infection prevention with disinfectant for surfaces and high-touch surfaces is recommended.
Q. How can hospitality employees protect themselves in their work environment?
A. Employees in a hotel or hospitality environment should follow standard infection prevention techniques – things like, washing their hands frequently, staying home when they're sick, using approved disinfectants with an EPA emerging viral pathogen claim following the specified procedures.
Q: Since testing is not possible using COVID-19, how do you determine what kinds of chemical disinfectants can be used against COVID-19?
A: For emerging or novel viruses like COVID-19, companies are unable to acquire the outbreak strain of virus to test the efficacy of their disinfectant products. Certain countries have policies or general claims that address this (e.g. US EPA Emerging Viral Pathogen Guidance*, EU viral claims) by utilizing a hierarchy of susceptibility of viruses to disinfectants. In general, these policies are based on the ability of a product to kill a 'harder to kill' virus and may or may not require preapproval for use in outbreak situations. Care must be taken to use the appropriate dilution at the correct contact time for the suitable application listed on the product label to enable disinfection against SARS-CoV-2. If you are a current customer, you should speak with your account executive for specific information. If you are not a current customer, please visit Ecolab.com to contact us via email or phone.
*In the US a product must be preapproved by US EPA. It must be a hospital disinfectant and carry approved Emerging Viral Pathogen language on the master label.