The Importance of Building a Strong Food Safety Culture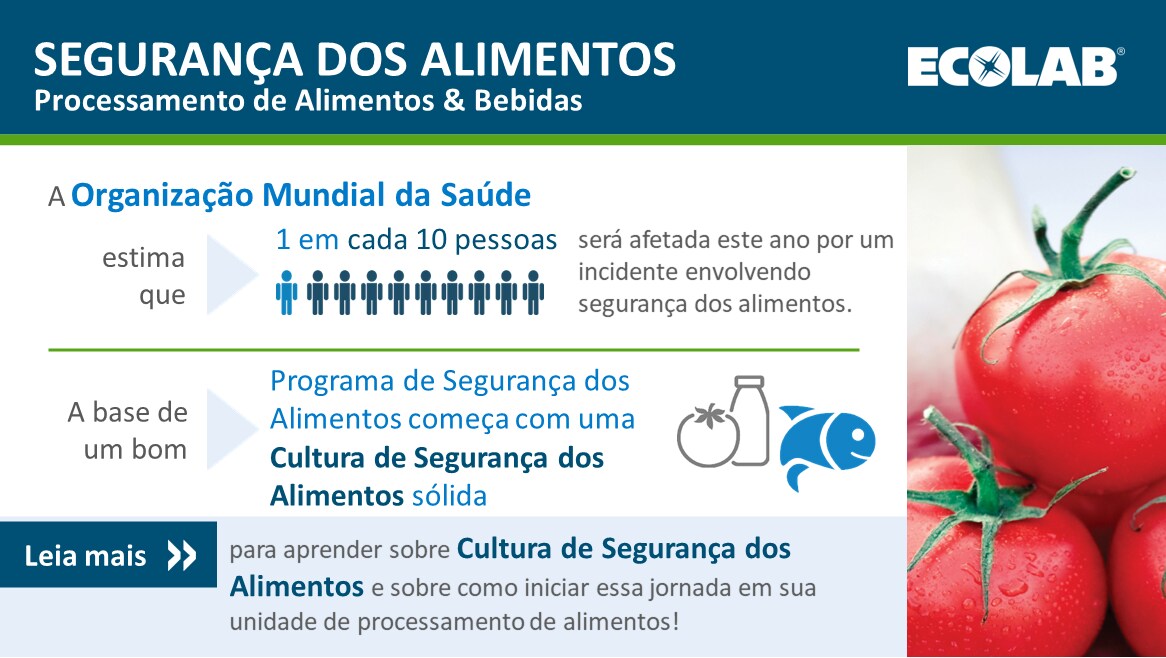 What is Food Safety Culture?
The World Health Organization reports that 1 in 10 people will be affected this year from a food safety incident. Food safety continues to be a concern around the world, so how can we continue to improve? Despite all the efforts to develop the best food safety programs, there is a critical area that has had little focus until recently—food safety culture.
Food safety culture is how your company, starting with top executives, think about food safety. You will see it through the attitudes and behaviors that your people have about food safety. This will come out of the environment that is created to openly discuss food safety concerns and act on them. In a former workplace, we often talked about "living" our beliefs – is it part of what we do and how we think? If beliefs and thoughts are aligned with the principle that all foodborne illnesses are preventable, then the choices and actions that people take will contribute towards that goal.
Why Should I Focus on Food Safety Culture?
Your food safety program is only as good as your people. More than their skill and knowledge, I am referring to their belief and conviction to follow proper food safety principles even when no one is watching. Your beliefs influence your behavior every day. Behavior can come from what people believe the consequences of their actions will be. Think about washing your hands after using the restroom. I can explain the effectiveness of washing your hands, but if I don't convince someone to believe washing their hands helps prevent themselves and others from getting sick, then I will rarely convert a person who doesn't wash their hands to someone who does wash their hands.
For me personally, I try to take food safety with me wherever I go. For example, when I prepare food at home for myself or others, I change cutting boards and knives when I am switching from raw to ready-to-eat foods. I do this not because I worry about someone reprimanding me, but because I believe this is how I will protect my family and friends from getting sick. When I share these feelings with my family, it helps improve our food safety culture at home.
Where Do I Start?
Create a cross functional team, with input from all roles, to create a clear vision. Senior Management leadership and ongoing support is critical.
Assess current baseline to understand your starting point and where more focus is needed.
Develop training and educational materials aligned with your expectations and vision.
Establish short and long-term goals and metrics.
Measure progress against goals to ensure improvement being made.
Communicate vision, goals, progress and successes often to have a lasting impact.
Assessing the strength of your current food safety culture can help determine where improvements may be needed.
How Can Ecolab Help?
Supporting our customers' commitment to safe food by providing solutions, services and expertise to eliminate foodborne pathogens, improve cleanliness and sanitation, and help keep food safe is central to our culture. We discuss it at all levels of our organization, and it is a driver of our work to advance food safety around the globe.
As you begin to review and strengthen your food safety culture, it is important to have a partner that understands the journey and can help you along. Your Ecolab account manager can serve as an extension of your team and provide perspectives to help address complacency and enhance food safety, from a friendly voice helping to guide your teams to be mindful of food safety during their daily interactions to more extensive assessment and improvement strategies.


Related Food Safety Content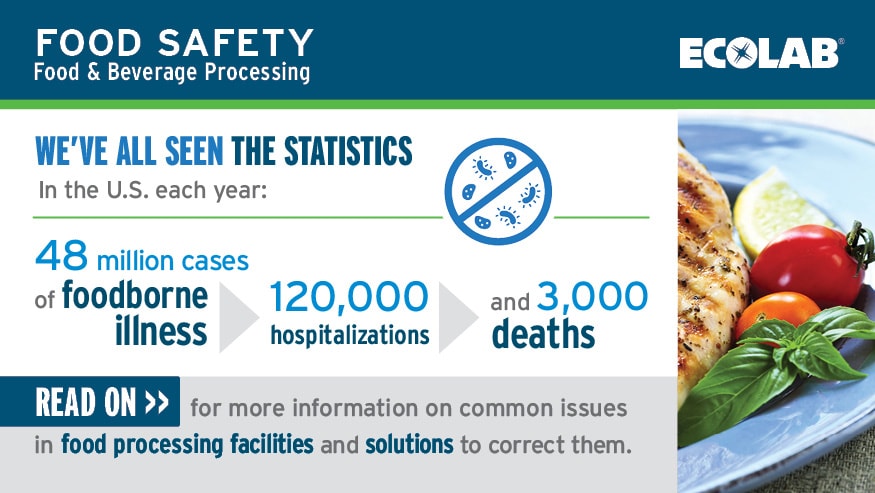 Reduce Common Foodborne Illness Risks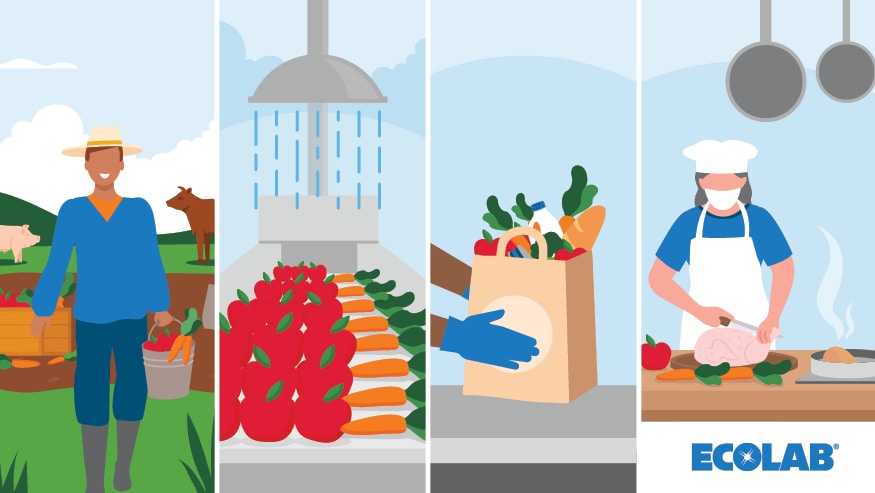 Keeping Our Guard Up Against Foodborne Illness
Food Safety Success Stories