Why Sustainability Still Matters, Today and Tomorrow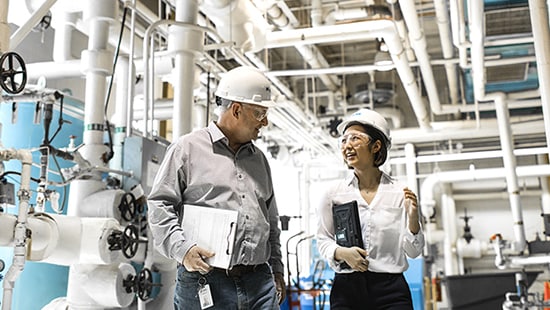 Given the many challenges the world is facing – racial and gender inequity, economic uncertainty and the impacts of COVID-19 among others – you may find yourself asking, "does sustainability matter anymore?"
The answer is yes. Sustainability does and will continue to matter. And it will play a key role in addressing our current challenges and those we have yet to face.
The COVID-19 crisis will eventually end. When it does, we'll rebuild our world economy. Some things may remain unchanged, and much will be different. But one thing has become very clear -- how deeply interconnected our world is and how decisions in one family, one company or one country can have significant implications for everyone. That means all of us must come together to rethink and recommit if we are to rebuild a more resilient, sustainable and equitable world for everyone.
The importance of collaboration is the foundation of our latest Corporate Sustainability Report, Partners for Greater Purpose, which we launched this week. The report highlights the exponential impact that is made possible when we work together.
Broadening the scope of sustainability

There's a growing understanding that sustainability is much broader than environmental impact and that for businesses to act responsibly, they also must make choices that advance gender and racial equity.
Recent events have underscored the bias and discrimination that continues to persist in our communities and the toll this takes collectively on society. Longstanding inequities have been magnified in new ways. The global pandemic has hit economically disadvantaged groups and marginalized communities hardest. And George Floyd's tragic death in our headquarters community put a global spotlight on the need to drive urgent action. I am committed to making faster, deeper progress, both within Ecolab and in our communities, in partnership with other business and community leaders.
In Minnesota, and around the world, I see businesses are moving from awareness to action, joining in collective pledges and setting more ambitious goals.
That's why we launched a new set of sustainability goals for 2030, focused on water, climate, food, diversity and inclusion and health. With these new goals, we will hold ourselves accountable to increase our positive impact through our work with our customers, accelerate our efforts within our own operations, expand our approach to product sustainability, advance diversity and inclusion and live our values in the workplace and the community.
Each of these goals is interconnected. Building resilience to one risk can help drive other positive outcomes. Saving water means saving energy. Industries that use fewer natural resources are more resilient and their surrounding communities are better served. And industries that use fewer natural resources save money, at a time when many are facing increased financial pressure due to the global pandemic. Longer-term (but not much), avoiding a future climate and water crisis will help prevent a catastrophic human, societal and financial cost. And the transition to a fully sustainable economy will unlock technological breakthroughs, spark new industries and create jobs worldwide.
These goals won't be easy to achieve, but we know you achieve more when you aim high. The challenges ahead are formidable – but so is the resilience and determination I see within Ecolab, among our customers and within our communities. I am confident that by working together with clear goals and renewed purpose, we can make the world a better place.