Let's Make Water Chapter One of the Climate Story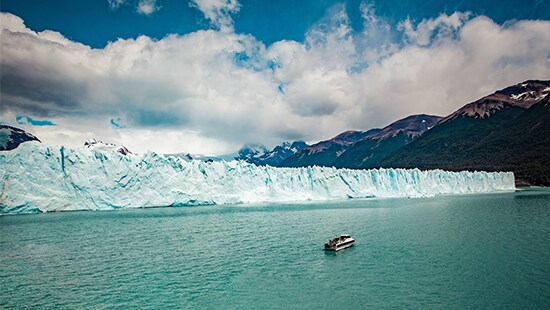 Did you know that the Paris Climate Agreement doesn't mention water at all? It's true, and it's strange, because climate change and water scarcity are two global problems that are connected very closely.
Although greenhouse gas emissions contribute to climate change, its effects are largely expressed in water. Whether it's sea level rise, droughts, excessive rainfalls or receding glaciers – it's all water, either too little or too much of it, and always in the least helpful places.
But the way we use water today also contributes to climate change. Water is crucial to anything we do in the world economy. We need it to grow food, generate power and run the industries that make the things we use or consume every day. The problem is: Water is heavy. To use it, you have to pump it, heat it, cool it and treat it. That takes energy and using energy creates more greenhouse gas emissions.
That's why water should be chapter one of the climate story. And why it's a good thing that water is finally gaining a more prominent place in the global climate debate.
Yesterday, during the UN's Climate Week in New York City, a new, independent Global Commission on Adaptation was launched, headed by former Secretary General Ban Ki-moon, Microsoft founder Bill Gates and World Bank CEO Kristalina Georgieva. One of its focus areas is water. That's good news, but it's not enough.
According to U.N. projections, we'll face a 40 percent freshwater shortfall by 2030 if the world keeps using water at the current rate. Already, two billion people live in water-stressed regions. That number is projected to grow. More than 800 million people still have no access to basic drinking water.
Business makes up 40 to almost 60 percent of all water use in developed regions. When developing nations grow richer, their usage patterns trend the same way. That means you simply can't solve water scarcity without business involvement – and that we as business leaders must use our collective clout to speak out and put water high on the agenda.
More importantly, we have to lead by example. If we come together and put our minds to it, we can reduce our collective water use, lower our carbon emissions commensurately, build a more climate- and water-resilient world economy and start to address global water inequities. 
Most of the technology we need to make that happen is available now. Even if we don't invent anything new (which is unlikely), we already have smart sensors, advanced analytics and nature-based solutions to reduce, reuse and recycle water like never before.
That's not just the right thing to do, it also makes a lot of business sense. Saving water saves money, because it increases efficiency and lowers energy cost. When it comes to water, the profit motive and the collective good come together
We have a unique opportunity to spur a positive transformation. Let's do it.